Skip to content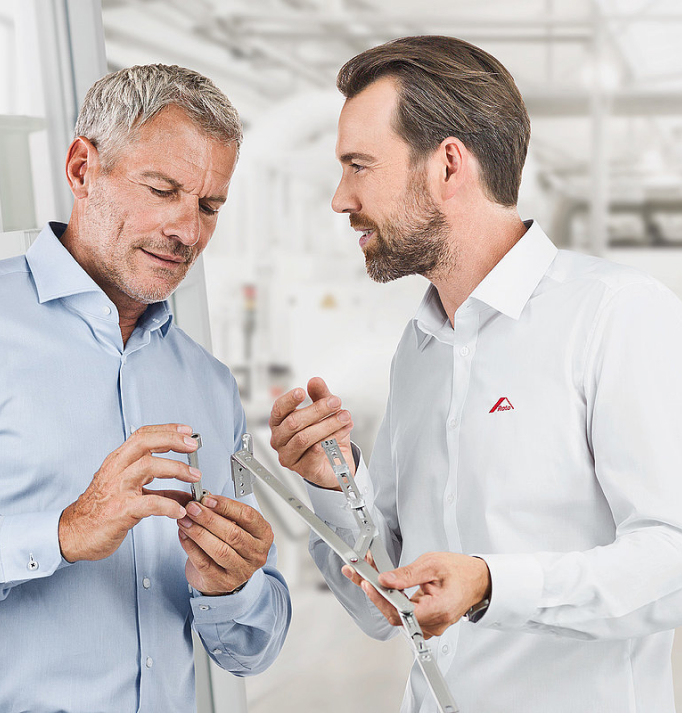 Roto Frank
Asia Pacific
Roto entered the Asian market in the 1990s and brought the German window and door technology to China, Japan, South Korea and Southeast Asia.
Our company history begins, as in the case of many successful companies, with the name of a personality: Wilhelm Frank. He became a pioneer with his ideas – like the first industrially-produced Tilt&Turn hardware in 1935 or the slide-in loft ladder. Our company founder was a classic Swabian inventor. Today Roto window and door technology is one of the world's leading manufacturers of window and door hardware. All over the world, Roto is synonymous with innovative, individual and secure hardware systems that increase the added value of windows and doors for people. We develop solutions that intelligently combine security, energy management and comfort with each other in the home. Window fabricators, project planners and property developers trust the Roto brand, as well as our consistent implementation of German quality standards.
The FTT production plants are managed as a single organisation, meaning that good output ratios are achieved from the raw materials through to the assembly of complete products. 15 production sites ensure the efficient, on-schedule production of Roto products according to the most demanding quality standards. 31 sales companies ensure exemplary customer closeness worldwide with a high level of expert knowledge, intercultural understanding and personal commitment. 28 logistics distribution centres provide for long-term process-reliable delivery to customers, even during peak order periods and in the high season.
Our common values represent an identity that has enabled Roto, as a German company, to become a service leader. The value structure of our company is based on three pillars: Continuity, results and reliability Experience, ambition to succeed and vision Knowledge, ability and German engineering skills As a technological pacesetter, Roto develops intelligent product solutions that impress with their precise technology and long service lives. Production and environmental management as well as logistics, irrespective of the manufacturing country, are based on German values such as reliability, thoroughness and vision. German precision in the design and development, quality and process management ensure the provision of high-quality performances and services. Worldwide. The consistent implementation of German values in the quality specifications and standards ensures that our partners and customers place their trust in us. This is "german made".
In 2008 Roto Frank Asia - Pacific Pte. Ltd. in Singapore was established to be able to meet the growing demand in the Asia - Pacific region. Customers from Mongolia to New Zealand, South Korea to Sri Lanka and everywhere in-between are looked after by the Sales and Technical Team in Singapore. Based on its decades of knowledge in the window and door industry, Roto launched the innovative Rotoi Window & door system in 2011. The design of the system is based on the market demand in Asia - Pacific. It is engineered according to highest German manufacturing principles while keeping the regional climatic challenges and local application preferences in mind.
See more
Press release and company news
Projects
Extraordinary object projects, developed and implemented by Roto with high-quality hardware technology and also practical reports about the successful cooperation with our customers.
References
Products
The Roto name can be found in virtually every situation where hardware technology is applied throughout the world. Our commitment to customer focus, backed up by global research, development and manufacturing resources, enables us to provide you with optimal solutions to meet your specific requirements, with the ultimate goal of linking security, energy management and convenience with each other.